Starting from your first year at Mason, Bonner Leaders get paid work-study experience while performing public service. Financial Aid is vital for this process. 
Funding
The Bonner Leader Program is funded primarily through Federal Work-Study funding. We are seeking out additional options for those that are not eligible but resources are limited. Please see below to learn more about the requirements for Federal Work-Study. We ask that you contact your financial aid officer to see if you are eligible for Work-Study funding.
On your FAFSA, it is important you indicate that you're interested in being considered for Federal Work-Study.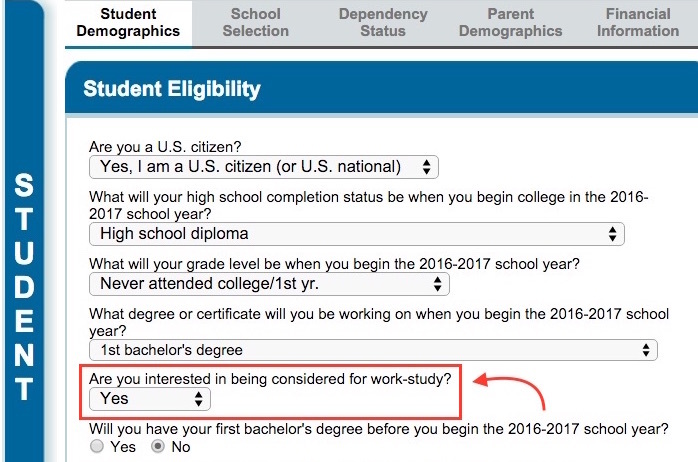 There are certain requirements in order to determine Federal Work-Study eligibility. In order to be considered for FWS students must:
Have a current FAFSA on file with the Office of Student Financial Aid.
Be enrolled at Mason in a degree or eligible certificate program.
Demonstrate financial need based on the FAFSA.
Be enrolled for at least half-time (six credit hours per semester for undergraduate and 4.5 for graduate).
Meet Satisfactory Academic Progress.
Be a U.S. Citizen, permanent resident or eligible non-citizen
Bonner students will be paid bi-weekly through FWS that will be deposited into their bank account. This funding will not go into student accounts but rather will be paid directly to the student.