Meet the Mason Bonner Leader Staff!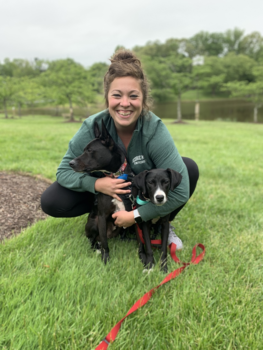 Kristen Wright
Director, Office of Community Engagement and Civic Learning
Kristen Wright has served as the Director of Civic Engagement at Mason since August of 2019. In this role she collaborates with students, faculty, and community partners to incorporate civic learning and community engagement into academic courses and the student experience. Kristen started her career in collegiate civic engagement as an AmeriCorps VISTA at the College of Charleston where she created their Bonner Leader Program and is thrilled to have the opportunity to work with Bonner Leaders at Mason. Kristen completed her graduate work in Higher Education at George Mason University and her undergraduate work at Baldwin Wallace University outside Cleveland, OH. In her spare time you can find Kristen hiking and enjoying nature with her husband DJ and adorable dogs Chase and Seneca.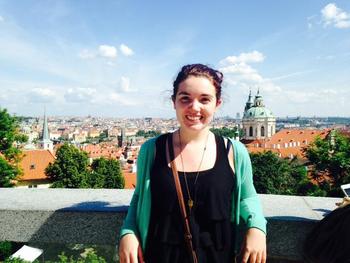 Cara Snider
Program Manager, Office of Community Engagement and Civic Learning 
Cara Snider has served as the Program Manager for Engaged Learning in CECiL since May of 2022. In this role, she works to prepare students, faculty and staff to engage in ethical community engagement and have conversations about civic engagement. Cara's interest in preparing students to be active citizens started during her AmeriCorps VISTA year at the University of Florida where she advised a K-12 mentoring program. Cara completed her graduate work in College Student Personnel at Bowling Green State University in Ohio and her undergraduate work at the University of Florida in Gainesville, FL. Cara likes to spend time crafting and reading in her spare time and enjoys showing off pictures of her cat Sundae. 
CONTACT US!
You can reach any of the Bonner Team members at bonner@gmu.edu! The Bonner Leadership Program is housed within the Office of Community Engagement and Civic Learning (CECiL), located in Suite 228 in the Johnson Center. Stop by to say hi!
A Special Thank You 
To the founders of the Bonner Leadership Program at George Mason University, Elexus Buckner Robinson, Fiona Klotz and Patty Mathison who spent a full year planning, designing, creating and recruiting partners and students for this program, prior to welcoming our first cohort of students in Fall 2020. 
To our Bonner Advisory Committee who created the initial curriculum impact grant to bring this program to Mason. Their thoughtful contributions, curriculum design, attention to assessment, and community voice have been tremendous in supporting this program. 
Focus Areas: Local government, Nonprofit organizations, quality improvement in human service organizations, neighborhood change, and the scholarship of teaching & learning
Director for the Leadership Education and Development (LEAD) Office. Focus Areas: ethical leadership, critical thinking, and interpersonal skills
Focus Areas: Community engagement, leadership development, social justice, mental health, and student development.
Focus Areas: Ethics and Leadership. Access and experience for adult and first-generation students 
Focus Areas: Multi-Institutional Study of Leadership (MSL), leadership studies
Focus Areas: Global and Community Health Administration, Community Health, Epidemiology, Occupational Health, Work-Family Balance
Focus Areas: Black History with a focus on Caribbean American experiences, Black feminism, youth development, and community organizing