Supportive Community Conversation Circles for Mason Students Interested in Pursuing Positive Social Change
Are you interested in how you can spark positive social change on campus, in your local community, as well as nationally and globally? In 2020 the late great civil rights activist Congressman John R. Lewis called out﹘
"To each and every one of you, especially you young people ... Go out there, speak up, speak out. Get in the way. Get in good trouble. Necessary trouble, and help redeem the soul of America."
This fall, the Office of Community Engagement and Civic Learning (CECIL) and a group of university faculty will offer monthly hour-long conversation circles over pizza to discuss what it means to "get in good trouble" for each of us, whether protesting in the streets, organizing a grassroots group, volunteering service, social change research, getting out the vote, or contacting your representatives. Join fellow students to talk about the issues that are important to you and how to pursue them. Find support and make new connections in these trying years that many are calling "the decisive decade." University faculty members will help moderate the circle discussions and serve as resources.
Sign up today! The fall semester conversation circles will take place on the following days and times:
Thurs., Sept. 29

th at noon 

Thurs.,

Oct. 27th at noon 

Thurs.,

Dec. 1st at noon 
Faculty Leadership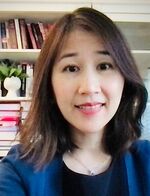 Cher Weixia Chen
Associate Professor, School of Integrative Studies
Chen is the founder of the Human Rights and Global Justice Initiative, a Senior Scholar of the Center for the Advancement of Well-Being, and a faculty fellow of the Institute for a Sustainable Earth, George Mason University. Dr. Chen co-created the undergraduate Social Justice and Human Rights concentration, Social Justice and Human Rights minor, and MAIS Social Justice and Human Rights concentration.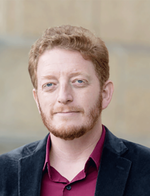 Ben Manski
Assistant Professor, Department of Sociology and Anthropology
Manski studies the participation of ordinary people in the deliberate constitution of their societies. His work takes in social movements, law, politics, climate and ecology, and the corporation, focusing on democracy, democratization, and constitutionalism, and he has published widely on these themes. In the past, Manski practiced public interest law for eight years and managed national non-profit organizations, direct action campaigns, and political campaigns and parties for twenty five years.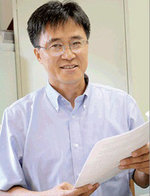 Dae Young Kim
Associate Professor, Department of Sociology and Anthropology  
Kim's articles and book chapters on immigrant integration, particularly the integration of children of immigrants, have appeared in the Sociology of Religion, International Migration Review, Ethnic and Racial Studies, and Sociological Forum. 
He has examined the cross-border connections immigrants maintain with the home country, focusing in particular on the role information and communication technologies (ICT) and transnational media play in maintaining cultural and social life with the homeland.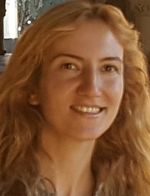 Yasemin Ipek
Assistant Professor, Global Affairs Program 
Ipek's research is informed by her long-standing interests in transnational humanitarianism and NGOs; activism and social movements; and everyday enactments of ethics, Islam, nationalism, and sectarianism in the Middle East. She teaches on a wide range of subjects such as globalization, anthropology of the Middle East, refugees and humanitarianism, youth, activism and social movements, and qualitative research methods.
Richard T. Craig
Associate Professor, Department of Communication 
His research centers on mass media political economy; addressing the production, distribution and consumption of media content. He takes particular interest in exploring the social structure/struggle embedded in media production and interpreted in media consumption. His goal is to use research to influence the development of policy to enhance opportunities for media production and distribution by marginalized cultures.
Gabrielle Tayac
Associate Professor, Department of History and Art History
Tayac, a member of the Piscataway Indian Nation, is an activist scholar committed to empowering Indigenous perspectives. Her scholarly research focuses on hemispheric American Indian identity, multiracialism, indigenous religions, and social movements, maintaining a regional specialization in the Chesapeake Bay. She engages deeply in community relationships and public discourse. At Mason, Tayac set up the Public History Lab to work with students to learn hands-on skills to create exhibits and put history into action – not only with indigenous topics.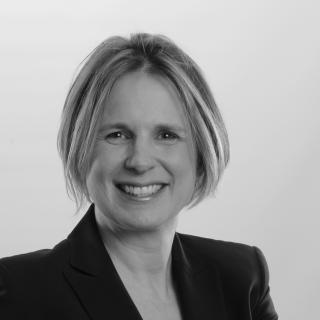 K. L. Akerlof
Assistant Professor, Department of Environmental Science & Policy
Akerlof studies the ways in which communities interpret scientific information and bring experience, values, and local knowledge to bear in making decisions. Her research addresses place-based communities and policymakers and sits at the intersection of governance with science and risk communication. It has three primary dimensions: 1) communication of science with policymakers; 2) public participation in decision-making; and 3) the use of communication as a soft tool to achieve governmental policy goals through behavior change.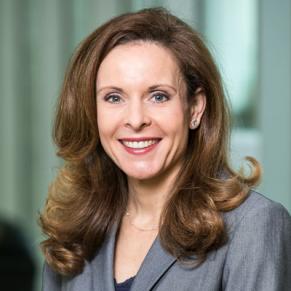 Jennifer N. Victor
Associate professor of political science, Schar School of Policy and Government
Victor studies the U.S. Congress, legislative organization and behavior, social network methods, political parties, campaign finance, organized interest groups, and lobbying. She is the coeditor of the Oxford Handbook of Political Networks (2017). She has published research in the American Journal of Political Science, the British Journal of Political Science, American Politics Research, Party Politics, Interest Groups & Advocacy, P.S.: Political Science and Politics, and elsewhere. In 2019, she was awarded George Mason University's Teaching Excellence Award. Her public scholarship has also appeared in the New York Times, The Conversation, OUPblog, and LSE U.S. Politics blog. She serves on the Board of Directors of the nonprofit, nonpartisan Center for Responsive Politics.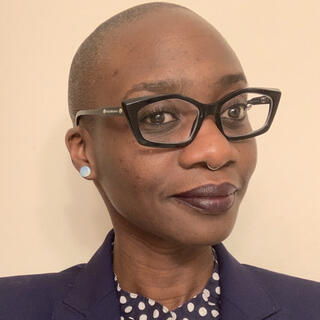 Paula Danquah-Brobby
Director of Diversity, Equity, and Inclusion, College of Science
Danquah-Brobby has dedicated their career to social justice and advocating for historically disenfranchised populations. As a Board Certified Behavior Analyst (BCBA), Culturo-Behavioral Scientist, and International Psychologist, Danquah-Brobby has worked with children and adults diagnosed with [neuro]developmental delays for over 20 years, which included 10 years of providing consultative services to families, professionals, and organizations in low- and middle-income countries (LAMICs). Prior to joining the Mason's College of Science, she was the department chair of Applied Behavior Analysis (ABA) at a minority serving institution (MSI); where she created and embedded DEI strategic planning initiatives throughout department policies, procedures, and systems.